Aluminium Semi Rigid Duct
A semi-rigid duct is ideal for applications that require flexibility and stability. The self-supporting duct can be bent to send airflow in your desired direction without creating sharp bends that restricts airflow. Used especially for high aerodynamic performance and durablity.
Semi-rigid ducting one of the most varied and versatile types of self-supporting ducts on the market, manufacured from ncombustible corrosion stable material.
Semi rigid duct maintains its shape for maximum ventilation efficiency. It expands to 3m in length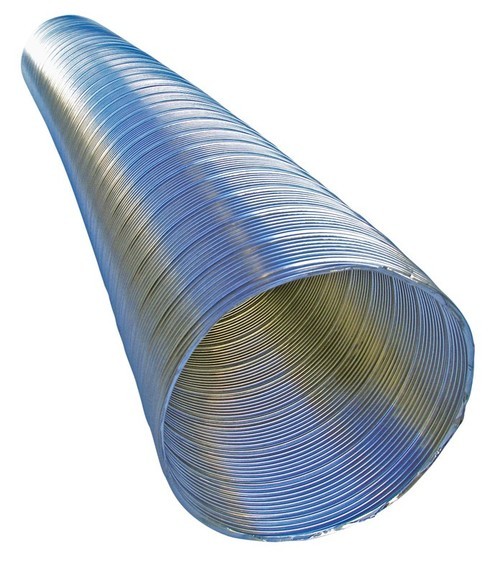 0.1mm aluminium construction

Temperature rated from -30C to 250C

Maximum flow velocity 30m/s

Maximum working presssure 10,000Pa

Minimum bending radius 0.73 x D