Multi Purpose Elements
Applications
Multi purp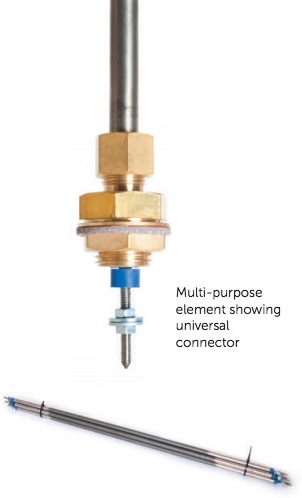 ose elements give the user the ability to shape or modify an element for use in a wide variety of heating applications, whether in liquid, acid, alkaline or air environments. These elements are ideally suited for prototype runs or urgent repairs.
MPE Construction:
All BJC MPEs are constructed from the highest grade materials.

All BJC MPEs are uniformly annealed for ease of forming.

1/8" Whitworth terminal pins allow for universal connections.

M16 compression bushes for ease of mounting are available.

BJC MPEs are ideally suited for machine breakdowns and prototype runs etc., as the elements are readily available ex stock.