Pedestal Fans
Stay cool in the heat with our range of oscillating pedestal fans.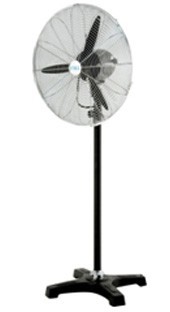 Pedestal fans allows for simple floor placement and effortless portability
Our INDUSTRIAL PEDESTAL FANS are great for cooling off the environment. We have a smaller COMMERCIAL FAN for smaller areas. They facilitate air circulation in air-conditioned areas.
They are suitable for industrial, warehouse, gyms etc.